---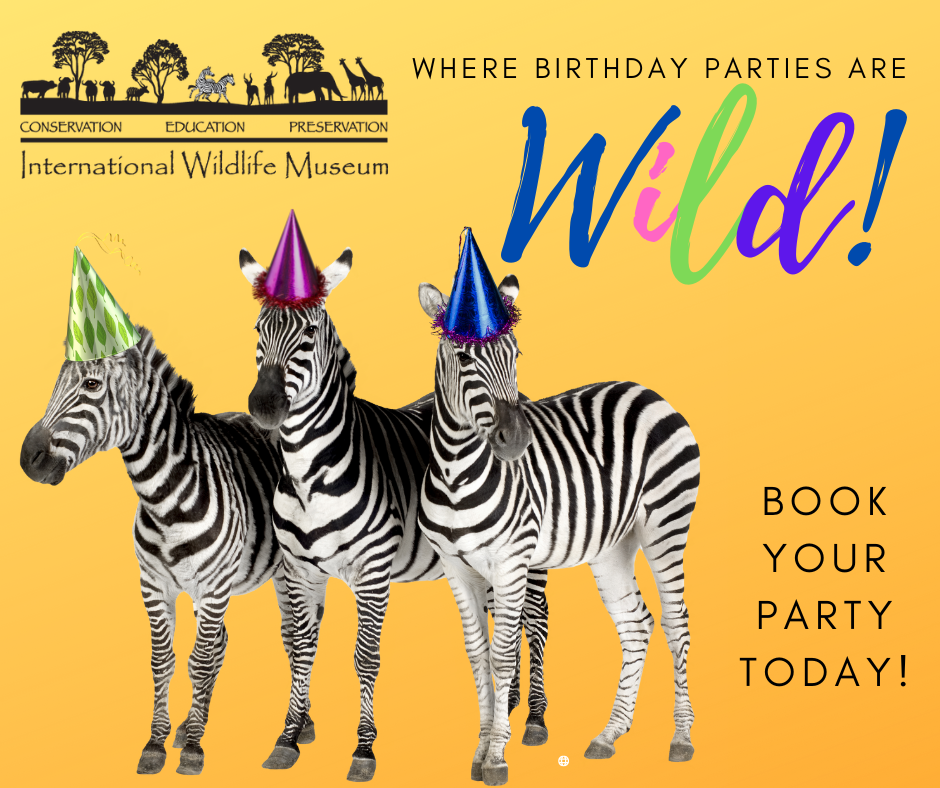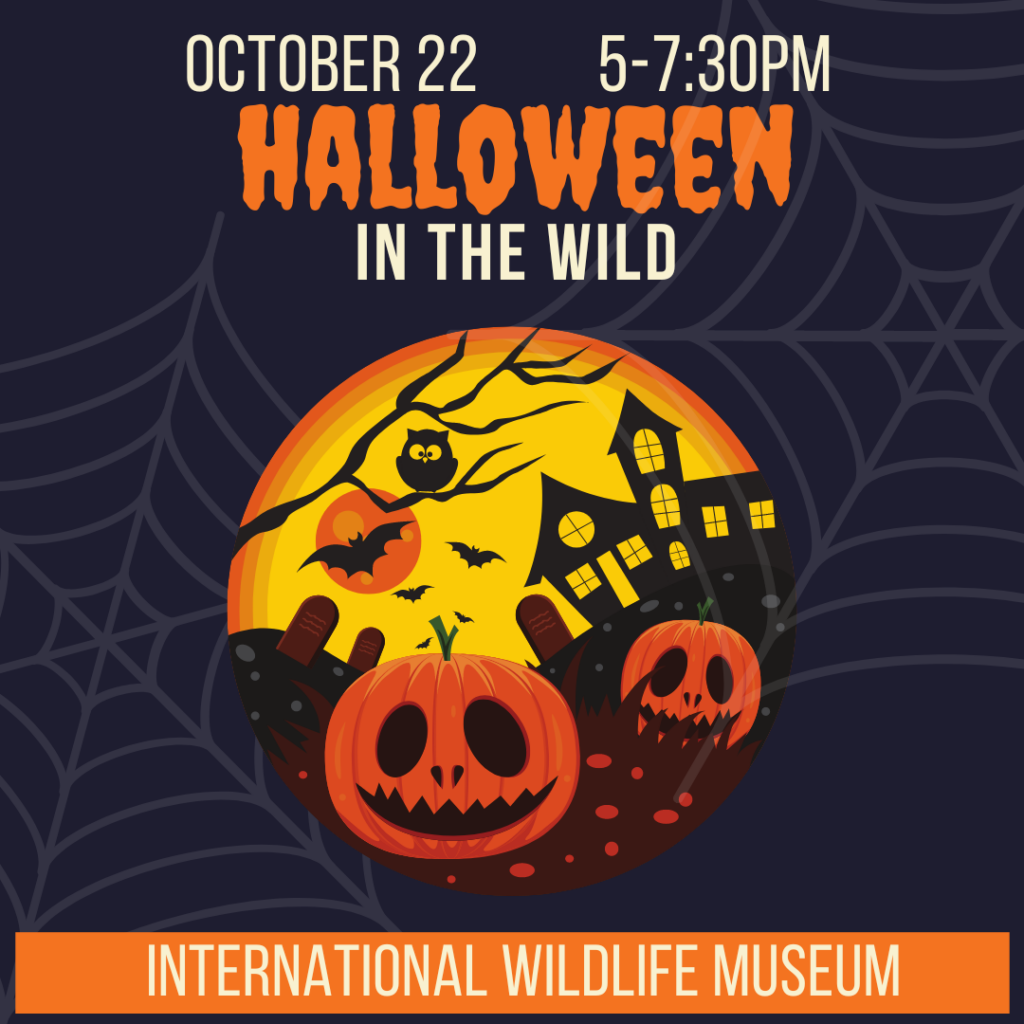 Halloween in the Wild
October 22, 5-7:30pm
Ghoulish games, creepy crafts, tricky treats, a haunted house & more fun awaits you at the Museum! Dress in costume, bring your treat bags and be prepared for a night of fun! Included with museum admission; Museum members are free!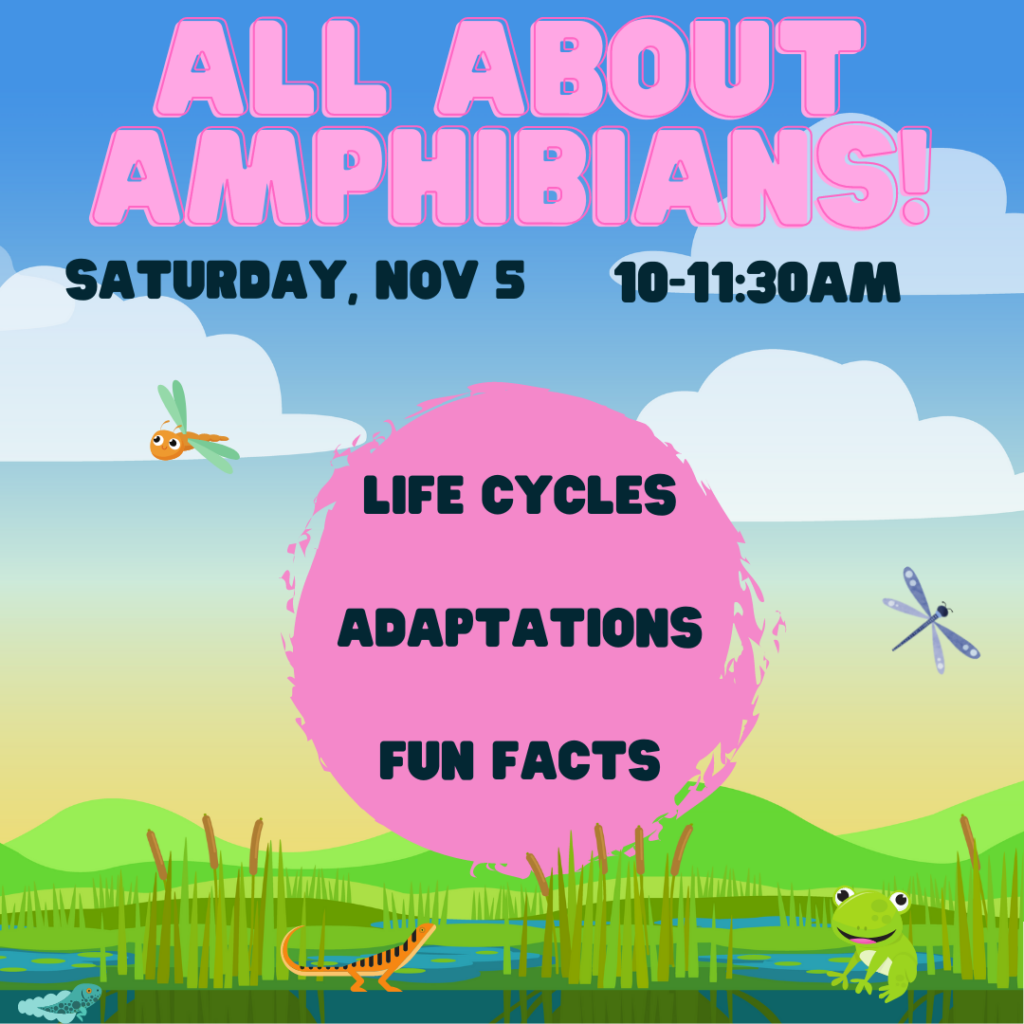 All About Amphibians!
November 5, 10-11:30am
Frogs, toads & salamanders, oh my! Allow us to introduce you to the world of amphibians. From breathing underwater to breathing air, these creatures are surely a wonder! Join us as we learn about amphibian life cycles, adaptations and some fun facts. After the lesson, we will meet a live amphibian, make frog slime and more! Included with museum admission; Museum Members are free! No registration required.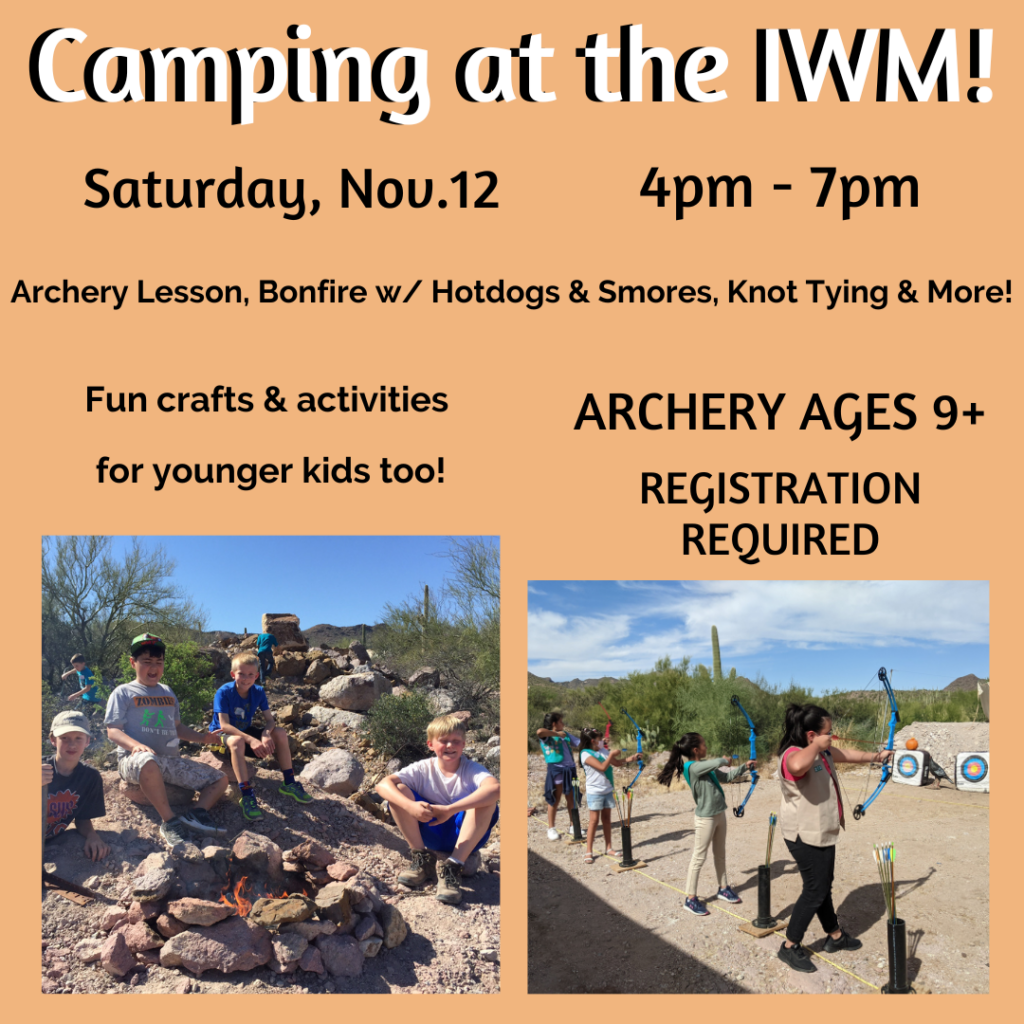 Camping at the IWM!
November 12, 4-7pm
Save the date – more information coming soon!
The Museum will be closed Thanksgiving Day, November 24th.
Questions about events? Email Amy at amys@thewildlifemuseum.org or call 520.798.4867.