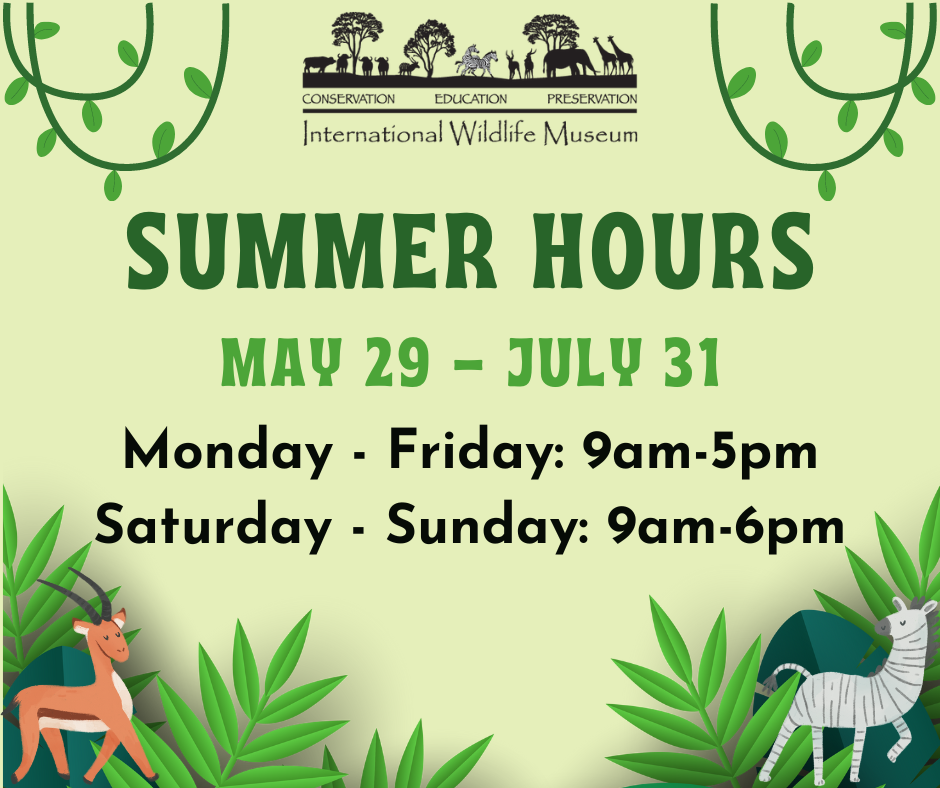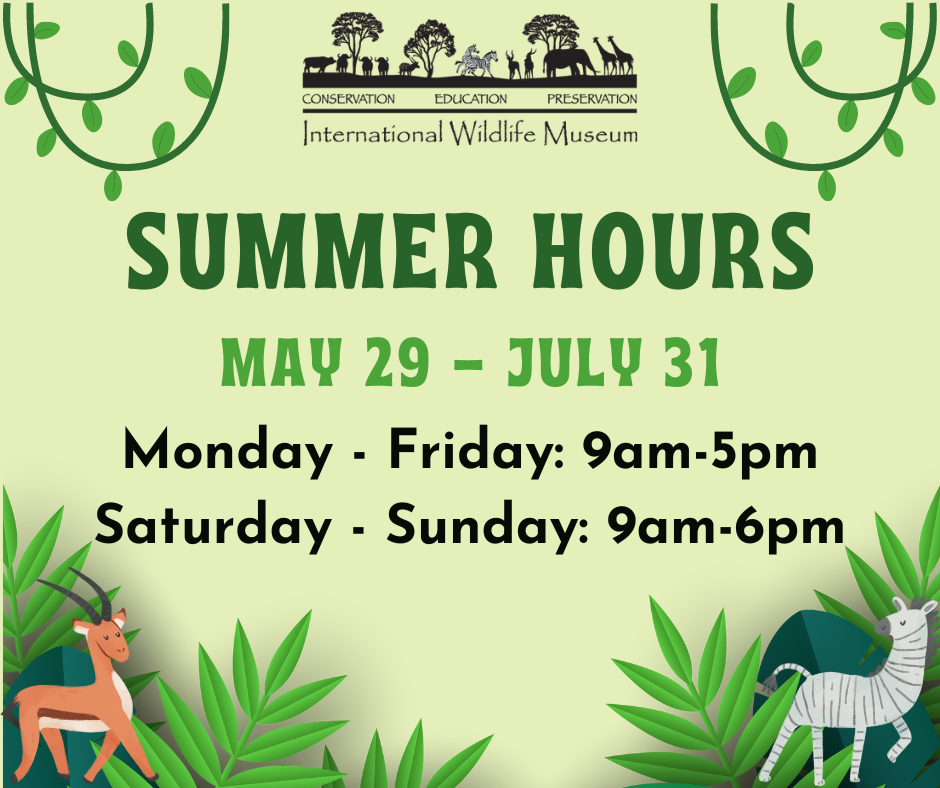 The Museum will be open 7 days a week this summer! Stay cool inside while you explore 40,000 square feet of exhibits and watch films hourly in the theater!
---
FREE Admission for All Military on Memorial Day; 1/2 Price Admission for Dependents!
No reservations needed – admissions will be processed in person!
Museum open 9am-5pm; last admission given at 4:15pm.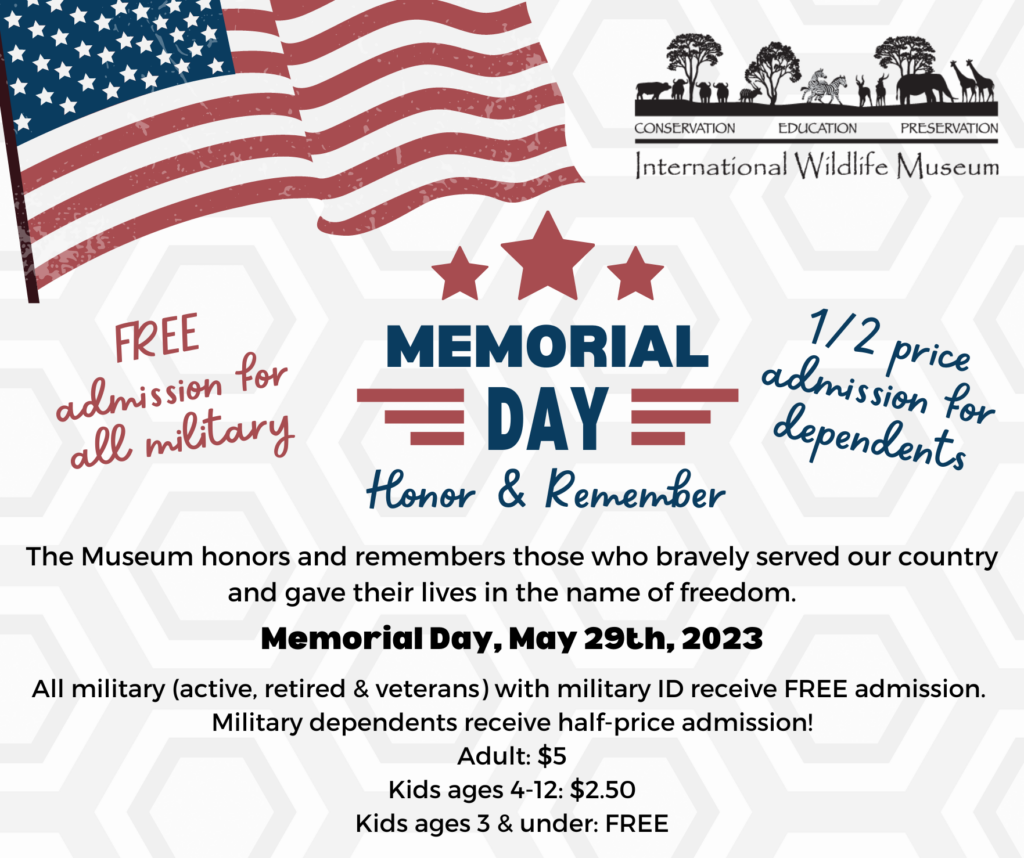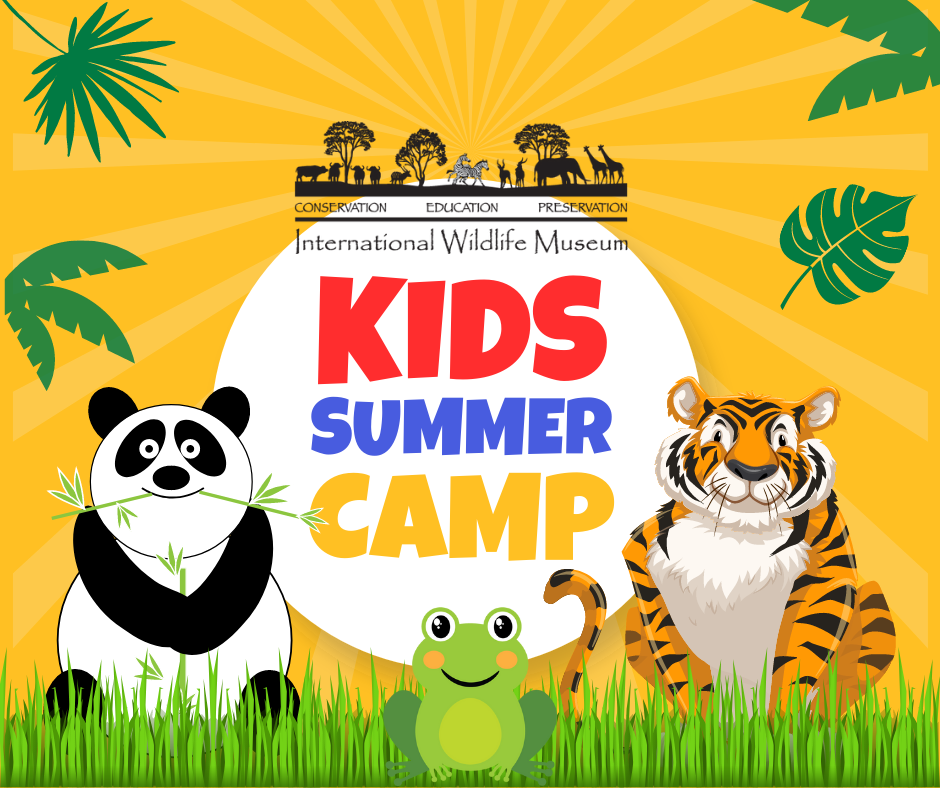 Live animal encounters, museum explorations, science experiments, games, crafts, movies and more for ages 4-12! Click for more information!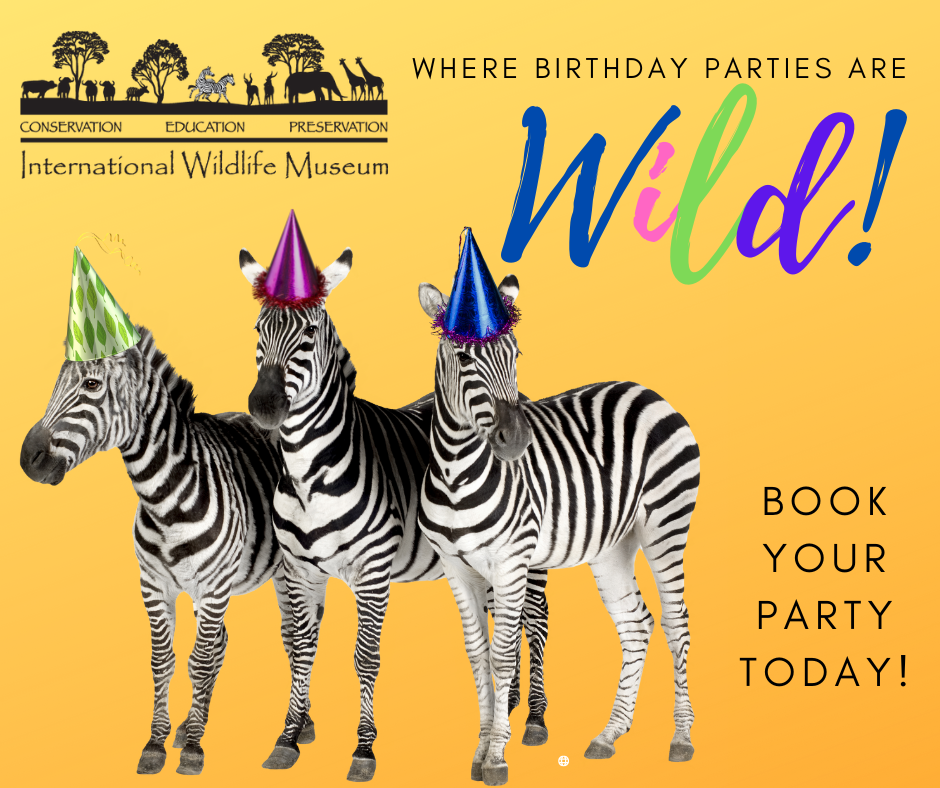 Geri-Fit will be hosting classes here at the International Wildlife Museum starting in May!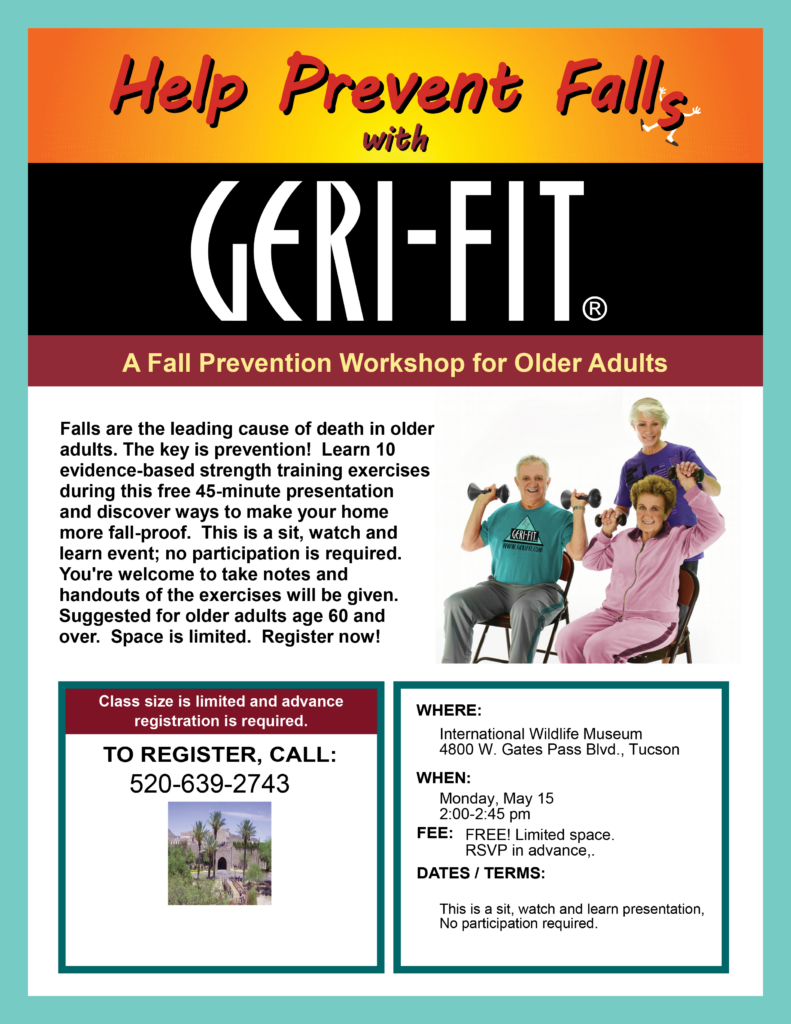 ---
Questions about events? Email Amy at amys@thewildlifemuseum.org or call 520.798.4867.