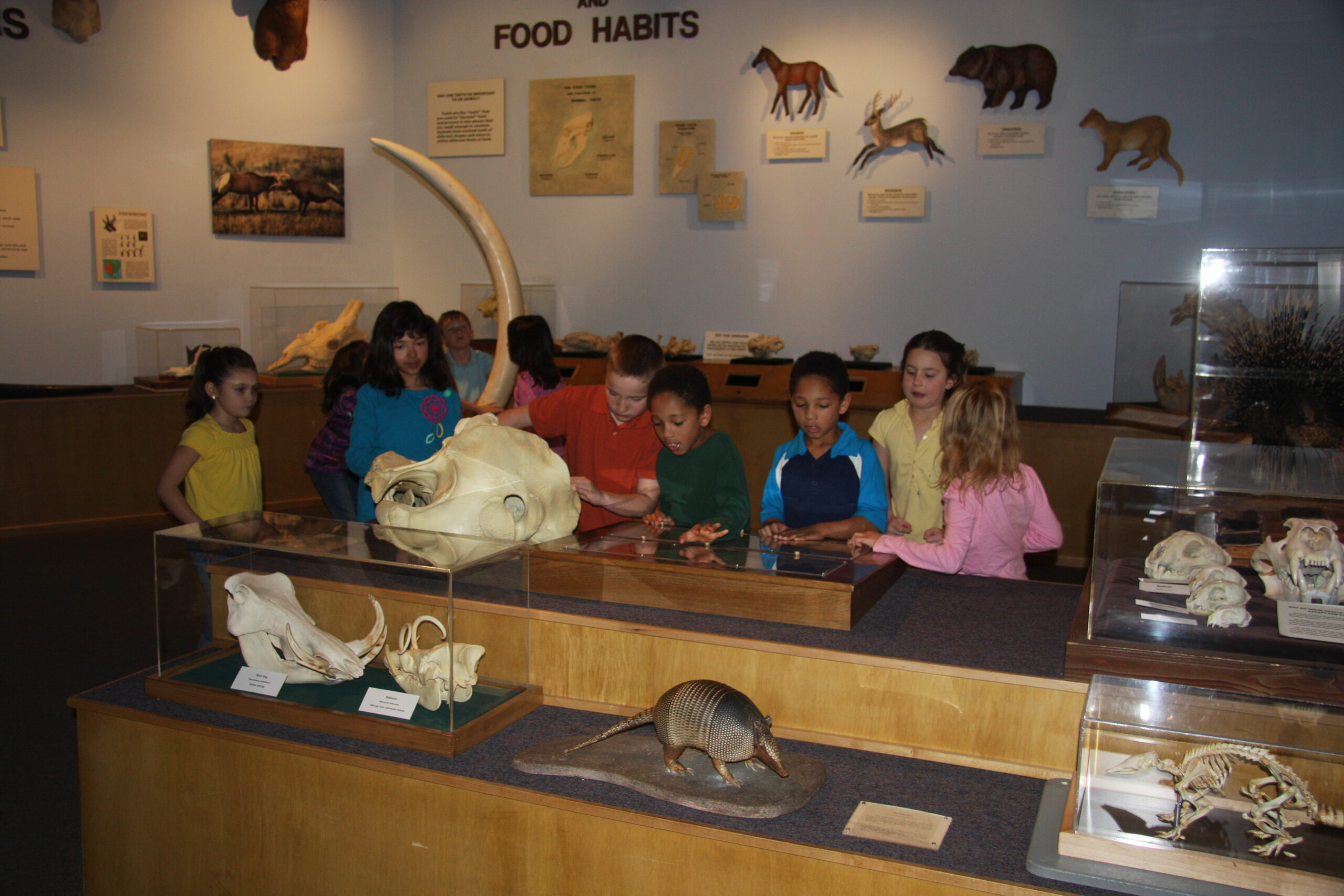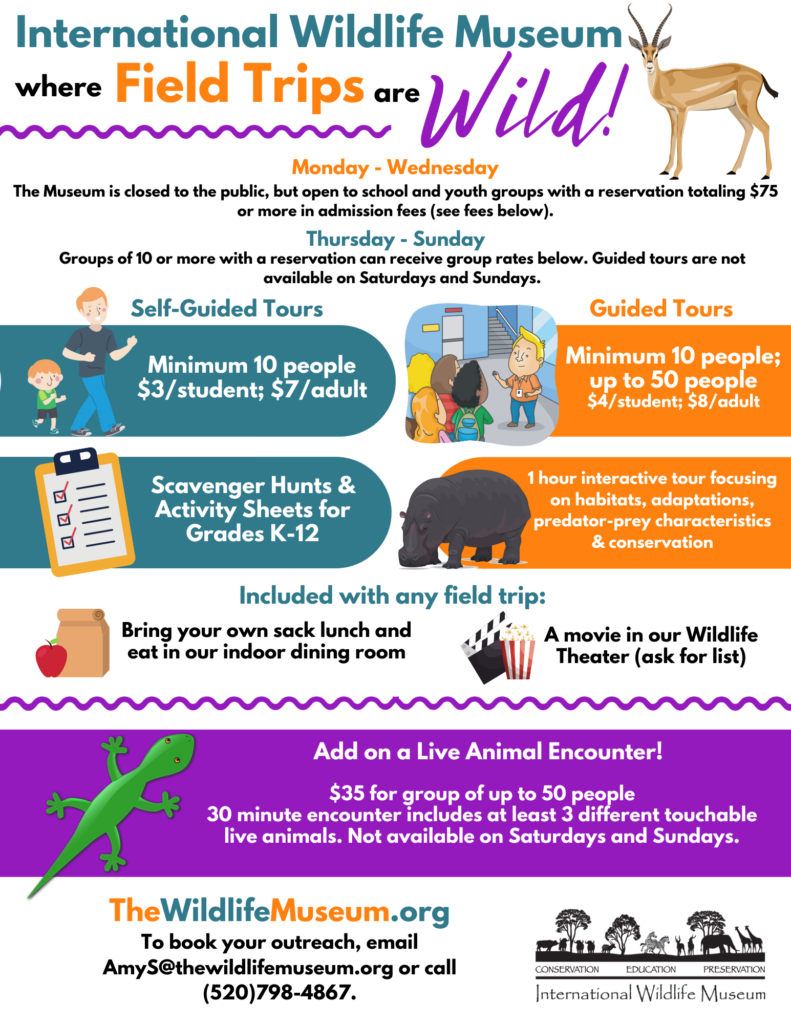 Explore the fascinating world of natural history at the museum. The museum offers a close-up look at over 400 insects, spiders, birds, and mammals (including prehistoric). Travel from the equator to the poles learning about the unique relationships, adaptations, and habitats of the world's diverse wildlife.
Self-guided Tours: Enjoy the freedom of exploring at your own pace. A standards-based Discovery Safari Field Guide is available for multiple grade levels, as well as scavenger hunts. You may print them here and bring them with you.

Cost: Group rates (for groups of 10 or more), Thursday-Sunday
$3/child (ages 2-17)
$5/senior citizen or military (with ID)
$7/adult
See special pricing above for groups wishing to come Monday-Wednesday.
You are welcome to bring in sack lunches and eat in our large dining area. The Oasis Gift Shop sells drinks, chips, ice cream and other snacks, as well as souvenirs. The Wildlife Theater shows movies on the hour. See the current schedule here or request a special movie to be played for your group. Click here for movie options.
Reservations: To make a reservation, click here, email amys@thewildlifemuseum.org or call (520) 798-4867. Reservations are required at least one week in advance to obtain group rates.
Questions? Email amys@thewildlifemuseum.org or call (520) 798-4867.
___________________________________________________________________________________________________________
Guided Tours: Allow a knowledgeable museum educator to lead your group through the museum and share highlights of each exhibit area. This tour takes approximately 60 minutes. Guided tours are available for groups of 10 to 50 people.
Cost: Group rates (for groups of 10 or more)
$4/child (ages 2-17)
$6/senior citizen or military (with ID)
$8/adult
Reservations: To make a reservation, click here, email amys@thewildlifemuseum.org or call (520) 798-4867. Reservations are required at least one week in advance to obtain group rates.
_______________________________________________________________________________________________________________