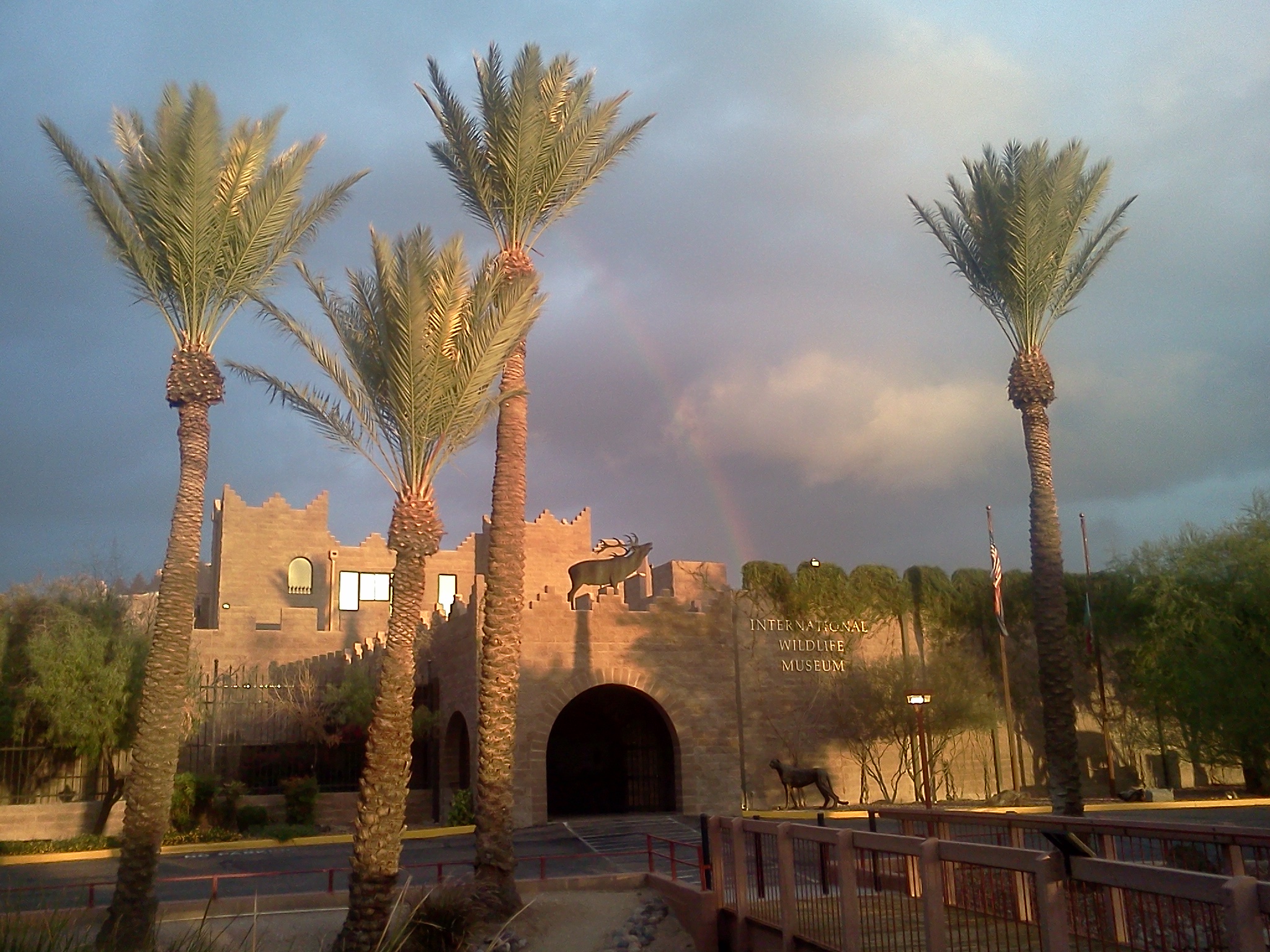 Welcome to the International Wildlife Museum!
Here are some things to know before you go:
Face masks are optional at the Museum. The Museum has plenty of room for visitors to social distance from other groups. Hand Sanitizing Stations are located throughout the museum.

You may purchase tickets online for contact-less admission, however this is not required. Tickets will still be sold at the door as well.
Regular Museum Hours
The Museum will be open on Monday, September 5th, (Labor Day) from 9:00am to 5:00pm.
Monday – Wednesday: Closed
Thursday & Friday: 9:00am to 5:00pm*
Saturday & Sunday: 9:00am to 6:00pm*

The Museum is closed Thanksgiving and Christmas Day.
*Please note that the Ticket Window closes 45 minutes prior to the Museum closing.
Contact Information
International Wildlife Museum
4800 W Gates Pass Road
Tucson, AZ 85745
Phone: 520-629-0100
amys@thewildlifemuseum.org

Admission Rates
Adults: $10
Seniors (62 and over): $7
Military (with ID): $7
Children (4-12): $5
Children (3 & Under): FREE
Group Rate Discounts
Discounts are available for groups of 10 or more with an advance reservation. Call (520) 798-4867 or Click Here to contact us online.
Adults: $7
Seniors (62 and over): $5
Military (with ID): $5
Children (preschool – high school): $3; One adult admitted free for every 10 children
For groups of 10 or more, guided tours may be arranged for an additional $1 per person.
Directions:
From Interstate 10:
Exit Speedway Blvd. (Exit 257). Turn west and go approximately 5 miles. The Wildlife Museum is on the right just before the mountains.