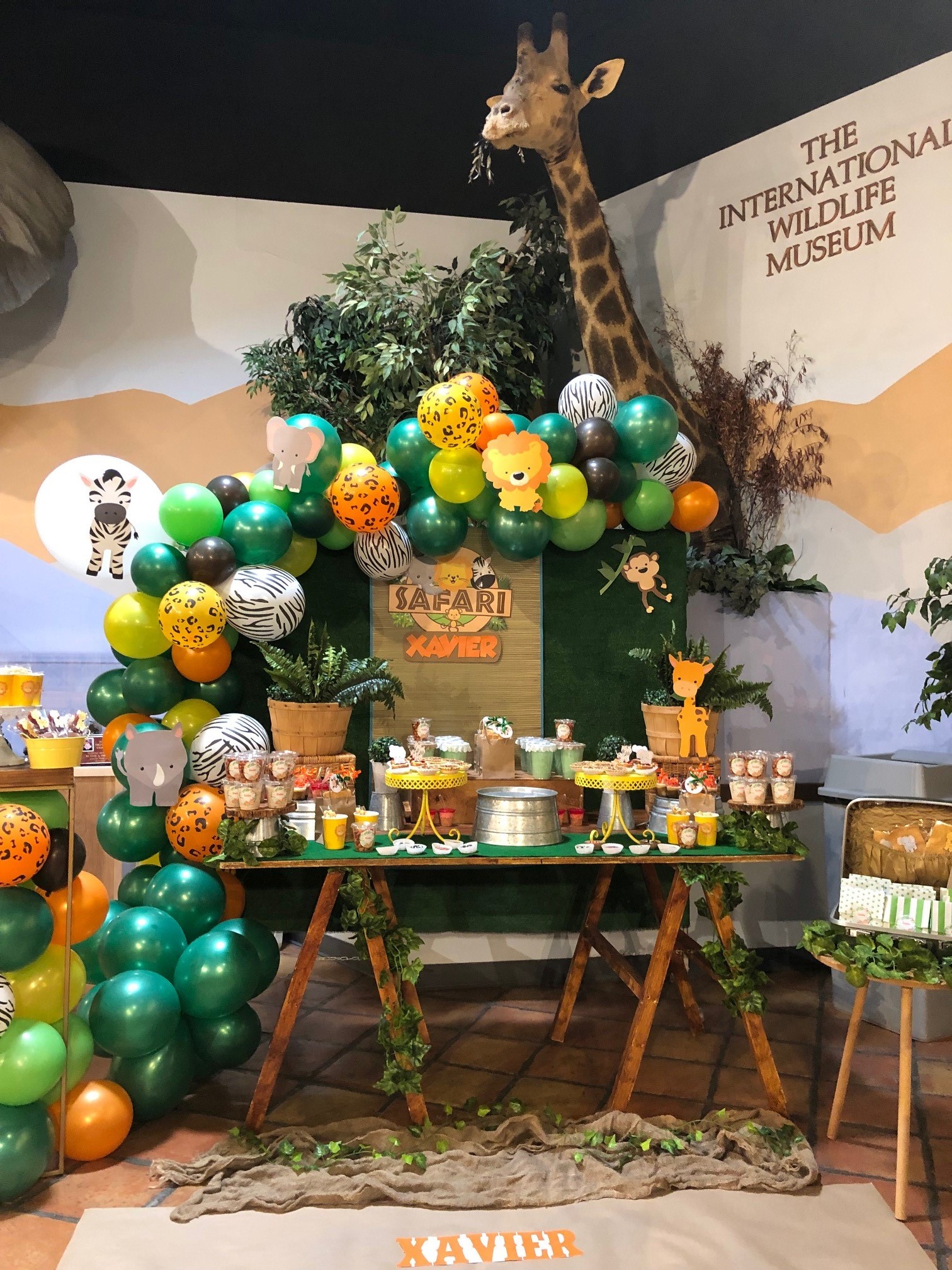 HOST AN EVENT/BIRTHDAY PARTIES
The Museum is located in the beautiful Sonoran desert overlooking the city of Tucson and provides a unique and serene atmosphere for birthday parties, receptions or business meetings.
The Wildlife Theater seats 98 and is available for meetings and presentations. It is equipped with a projector system for laptops and DVDs.
The dining area, located on the main floor of the Museum, features a Saltillo tiled floor and colorful tables and chairs that set a festive mood for any gathering. With existing tables and chairs, this area comfortably accommodates 80 guests.
Banquet tables and folding chairs are available for use upon request.
---
Rental / Deposit Info
During Museum Hours
9am-5pm Thurs-Fri
9am-6pm Sat-Sun
Two Hours reserved space in dining area; unlimited time in the museum
Rental Fee: $50
Admission Fee: Group rates of $7/ adult, $3/ child (age 12 & under)
Additional hours reserved space in dining area $25 / hour
After Museum Hours
5pm-10pm Mon-Fri
6pm-10pm Sat-Sun
3 Hours use of entire museum
Rental Fees:
Up to 25 guests: $325
26-50 guests: $500
51-75 guests: $675
76-100 guests: $850
Additional hours $50/ hour
Available add-ons for after-hours facility rentals only.
Wildlife Theater: Included with Facility Rental – The Wildlife Theater seats 94, and is available for presentations, movies, slideshows, etc. with prior reservations. The theater can play DVDs or a computer can be hooked up for presentations (The museum does not provide the computer). Please inform us with what your needs are (sound, WiFi, etc.) and we will accommodate you to the best of our ability.
Flashlight Safari: Included with Facility Rental Explore the museum in the dark! We'll turn the lights off and your group can tour by flashlight. Make sure to tell your guests to bring their own flashlight!
No food or drinks are allowed in any exhibit spaces. You are welcome to use any caterer you would like (no kitchen facilities available). Alcohol must be served by a licensed bartender. Prices include tax. A $50 non-refundable deposit (applied to the cost of your rental) is required at time of booking, as well as a $100 damage deposit (applied to the cost of your rental if there are no damages incurred). Final payment is due 3 days prior to event.
For further information, questions or to book, please call (520) 798-4867 or email amys@thewildlifemuseum.org.