The Museum will be reopening Thursday, October 1st, 2020!
We are excited to welcome back our visitors starting October 1st, 2020!
Here are some things to know before you go:
The museum will continue its normal hours of operation: Weekdays 9am-5pm and Weekends 9am-6pm. The museum will operate at 50% capacity.
You may purchase tickets online for contact-less admission, however this is not required. Tickets will still be sold at the door as well.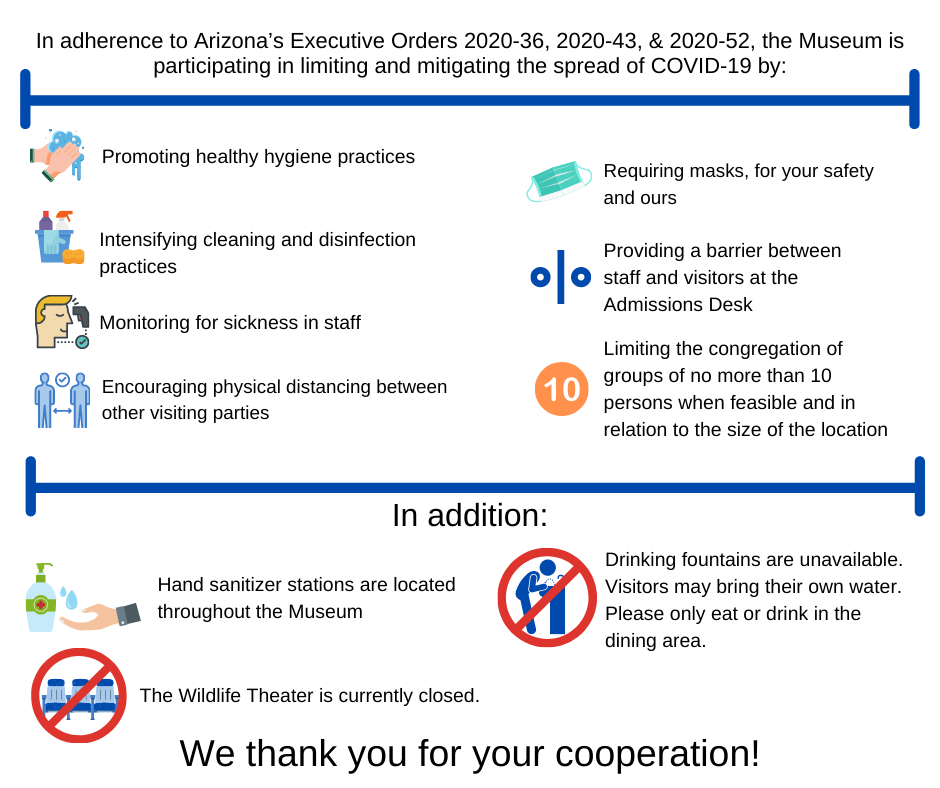 All vulnerable individuals, including the elderly and individuals with underlying health conditions, are advised to take reasonable steps to continue limiting their time away from their place of residence or property. Members of households with vulnerable individuals should take precautions to protect vulnerable individuals and should be aware that by being out in public, they could carry the virus back home.
Please help support the museum by purchasing Jim Click Raffle tickets or join our Museum Membership to receive year-long admission & other discounts!
Regular Museum Hours
Monday – Friday: 9:00am to 5:00pm*
Saturday & Sunday: 9:00am to 6:00pm*
The Museum is closed Thanksgiving, Christmas Eve, and Christmas Day
*Please note the ticket window closes 45 minutes prior to the Museum closing.
Admission
Adults: $10
Seniors (62 and older): $7
Military (with ID): $7
Children (4-12): $5
Children (3 and under): FREE